Although their stellar 2014 demo flew under the radar, Dead Register's forthcoming debut full-length is sure to make a splash in 2016. This Atlanta trio combine elements of post-metal and post-punk to create a surprisingly unique and effective sound that is as humongous as it is infectious. Lumbering bass and Bass VI riffs, thunderous drumming and Gothic-esque atmospheres come together in unholy matrimony on Fiber, their impending record that music fans will want to look out for. Svbterranean recently caught up with the band to discuss the new album, their beginnings, future plans and dietary fiber.
Could you please introduce yourselves and your roles in Dead Register?
M.Chvasta– Voice, Bass VI, Bass IV
Avr. Che – Bass Synth, Keys, Textures, Visuals, Vocals
Chad Williams – Chad: drums, cynicism, speculative realism, lumbar angst, metronomic bomblaste
How did Dead Register come into being?
Chvasta: Avr and I go waaay, back. We've been hanging out since we met in the GA State Dorms in 1996. In 2005 I was moving Avr across the US from ATL to LA. We took a pitstop at my late mother's house in CO and spent a few days hiking and catching up. We were sitting in Estes Park, sipping on some Kind Coffee after a nice snowy hike around Bear Lake in Rocky Mountain National Park, staring at a stream, and I was like "I want you to move back to GA and start a band with me on Bass VI and you on heavy low-end keys", to which she responded, "…Like, yeah, that sounds, like, cool". Jump forward, after 17 years of being best buds we decided to start long-distance dating, and lil' AVR moved back to ATL, and we promptly started working on our songs with a beats that I programmed. It was straight Godflesh worship, and we both agreed that we needed a live drummer, STAT. Enter Chadvick Von Hosea L GWilliams…
Chad: We rode bikes and I asked Chvasta about jamming. But then I was all of a sudden going to be moving to Europe. That didn't end up happening so we started talking about it again months later. He said what kinda stuff and I was like well I like what is happening in black metal nowadays (the more arty US strain), but he's not really into that. So I was like hey let's just jam out on something you are actively into because otherwise it's gonna be forced. They'll say something like "they tried me out" but it was staged that way for me trying them out.
AVR: So yeah, what those guys said: Buddies and bikes. When I moved back to the ATL, I began playing with somewhat unconventional methods of making some extra low-end happen. I did a great job confusing the neighbors with some ugly tractor/dump truck noise before we evolved into our gloomy triad.
Compared to your past musical endeavors, how has playing in Dead Register challenged you as a musician?
AVR: My background is in classical piano and I've been a part of many experimental projects over the years, but this has been a different experience altogether as this is my first band "proper". It's been a hell of a learning curve both musically and sonically as I'm pushed into exploring new territories. I've been accessing previously untapped parts of my brain in being a part of the songwriting process and playing these structures.
Chad: I like this question. On the drums this has been the most challenging outfit I have played with to date. Slow, mid-tempo, long form textural stuff is a lot more difficult than people think, and it's mostly tom patterns. Took me a solid year to start feeling comfortable with what I was doing. And we practiced like 4 times a week at one point. I still change the songs around. That's the fun thing about drums, you don't really have to commit to one thing. Every performance can be different if you want it to be. Different in a good way. And I'm a believer that things should change and evolve. Also on the percussion side I am not really writing the songs so there is a lot of deconstruction going on. I have to figure the song out, figure out how the songwriter intended it, think about how it should fit the spirit of the band if you will, and then come up with something. But rhythm is reductive. I think you start out with something general and you will be drawn towards what works, the best possible combination, at least that's what you hope for.
Chvasta: This band has been incredibly challenging due to the painfully-slow-but-necessary tempos of these songs. My past has been mostly chaotic dark dissonant art-house progressive hardcore, so Dead Register has been a complete 180 for my writing-style. I can't express how much that I genuinely love this music, and that I get to spend time with my best bud/wife doing what we love.
Do you feel that being apart and playing in the Atlanta music scene has influenced or pushed you in anyway?
Chvasta: It's been weirdly awesome. There are no other active gothic bands that I'm aware of in Atlanta, so it feels like we're re-pioneering our own niche in our tiny town's slim-waisted scene-belt. That being said, I can say things like "We are the best gothic (only?) band in Atlanta" or "We are the heaviest gothic band in town", and the words ring true without even a hint of pretentiousness. It's neat that we can play with a black metal band, a doom band the next night, then a pop band the next and folks seem to "get it" and accept us. I'm grateful for all of the strong yet unexpected support that we've received. Thank you!
What can you tell me about the writing process of your upcoming album, Fiber? Was there a specific sound you wanted to shoot for on this record or did everything evolve organically during the process?
Chvasta: I put together a ton of songs with DR, and then we narrowed it down to a double album during preproduction, and then slimmed it down again to a single full-length to create Fiber. We all picked our favorite tunes of the bunch for this album, so we're very pleased. We asked "Who has the best drum sound in ATL", and folks unanimously said "Dan Dixon (PLS PLS, Dropsonic, Biters, Whores.)". He did a phenomenal job capturing our deep, dual-bass, sonic approach on Fiber.
Chad: From my perspective it was organic. There's the obvious low end and electronic element. Nothing was "forced" the record captures pretty much how we sound live.
What is the significance behind the album's title?
Chvasta: The base of Fiber (song) is a riff that I wrote a decade or two ago that never found a place in any of my musical endeavors. It's a simple yet challenging rhythm that I "tested" Chad with during his audition, and he "nailed it". So, it was in essence, the first song that really brought us together as a triad of blackened gothic gloom doom pop. Thematically, it parallels the underlying theme of the album, "Relationships, love, and loss". That, and "Self-titled" just isn't as catchy as "Fiber".
Chad: When you get older, you'll understand.
What are some of the themes explored on the record?
Chvasta: I'm an emotional wreck, so writing about connectedness, or lack thereof, is fairly easy for me. Thematically, I explore: Relationships, love, and loss. Or Super Castlevania VI.
Chad: Hatred of cats (Chad is undoubtedly a dog-guy).
How does the artwork tie into the album, thematically-speaking?
AVR: One of several meanings of "Fiber" could be loosely translated as the fine substance woven together to create material. I decided to take that literally in the visuals as it also echoes the texture and layers in our music. The photo was inspired by old stone sculptures of women with wet fabric draped over them, in which the dynamics of delicate fabric being frozen into heavy stone I find to be a beautiful juxtaposition.
Out of all the tracks on the TRVNS BLVK demo, "Alone" is the only one that makes a reappearance on Fiber. Why did you choose to re-record this song in particular?
AVR: It's my dad's favorite song.
Chvasta: It was Zoe's (Get Damned) favorite song on our demo, and she happens to be the actress in the Fiber music video… aaand it's my father-in-law's favorite song.
Chad: It's a hit, yo!
What do you want listeners to take away from this new record?
Chvasta: Deep gothic hooks that will keep reeling folks back in to listen again. This digital slab is dense, so I hope that listeners find new and exciting textures with each listen.
AVR: It "Depends" 😉 (Fiber joke).
How did the music video for "Fiber" come about and what inspired the video's concept?
AVR: The concept for the video was centered around an underlying theme of the song – the despairing, fragmented relationships between one's self and another's. We wrote the story based on the anguished scenes I kept seeing in my head of reflections in broken dirty glass, mirrors and water.
What's next for Dead Register?
Chad: Making more art. Playing live to more people. Choosing the proper battles.
Chvasta: Avril stated she'd like to play Red Rocks. I do not disagree. Direct support for some awesome road warriors to help get our name more "out there"? We've got enough material now for LP2, but I keep writing and throwing songs away. Our direction, as you might suspect, continues to get more textural, deeper, darker, heavier, and slower. Also note that my van is tuned and ready to be parked in front of your favorite club…
AVR: Greek amphitheatres, exotic underground caverns (Darsombra got to play in a real cave in Germany). We MUST play there on our first euro-tour. https://www.facebook.com/darsombra/photos/pb.13341404386.-2207520000.1459111533./10151452030524387/?type=3&theater
Any parting words of wisdom?
Chad: DNA is a trap, escape your bodies now!
Chvasta: If you can't hear the drums, the amps are too loud.
AVR: Dark Roast Coffee.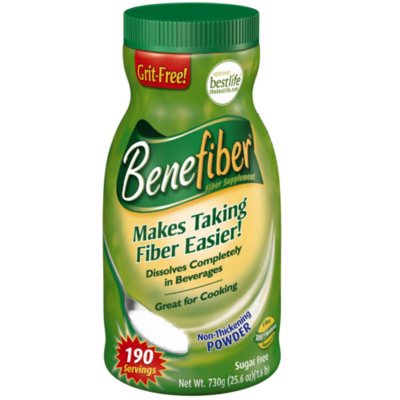 Fiber will be released on May 6 via AVR Records. Pre-order here.
Follow Dead Register on Facebook and Instagram.