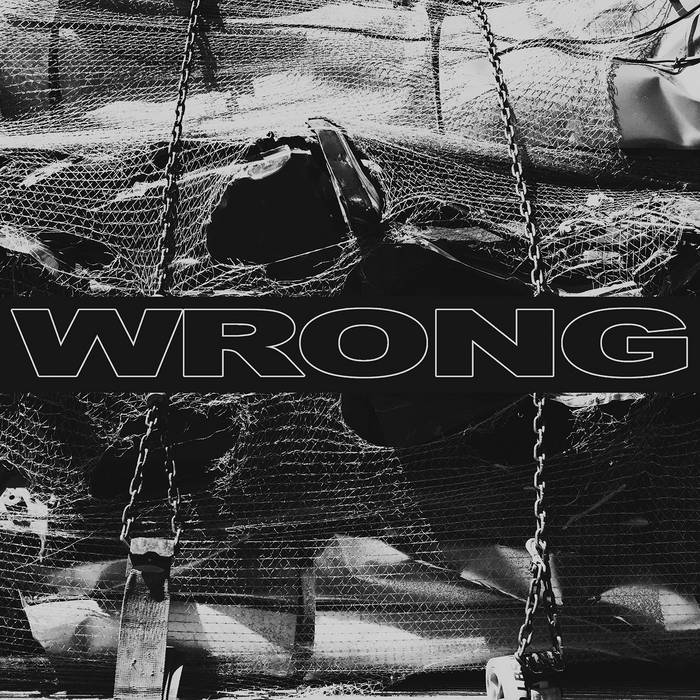 After sneaking into 2014 with their debut EP release, Stop Giving, Miami noise rock quartet Wrong return with a full-length's worth of propulsive rhythms and hammering, leaden riffs. Featuring members who have served time in other innovative metal and hardcore acts such as Capsule and Kylesa, Wrong offers something very familiar but aurally punishing at the same time. These four Floridians make a wondrous, concussive racket on their self-titled record, which harks back to the heydays of the noise rock and alternative metal scenes. Wrong is an unforgivably heavy record that, apologies for this overly trite pun, can do no wrong.
Once the mechanical, burly grooves and hammering atonal chords of "More Like" kick off this half-hour riff fest, listeners will immediately compare Wrong's sound to that of noise rock and alternative metal innovators Helmet. From the construction of the songs, to the way the vocals are utilized, Wrong definitely wear their Helmet influence on their sleeves. There are moments on the record where sounds and nuances culled from Amphetamine Reptile in general seep through the cracks, as well as some nods to Handsome and Manic Compression-era Quicksand. But the most accurate point of reference would be Helmet at their most aggressive. Being up front with their influences is a pro and a con for Wrong. The con being that the band play it rather safe throughout the record. There are moments on the album where it feels the band want to break out of their mold (the end of "More Like", "Entourage" and "High Chair" for example), but ultimately stick to their guns in the end.
With all of that being said, the pro is that it is a formula that works in their favor. Their sound and song structures will garner many Helmet and AmRep comparisons, but the difference is that Wrong arguably do it better than any of their contemporaries have done in years. After "More Like" finishes its sonic beating, Wrong delivers track after track of blitzkrieg riffs. Following "More Like" is the storming "Turn In", which rams the listener with a thick post-hardcore-tinged riff that bleeds into a groove-heavy, Unsane-esque beatdowns accompanied by bluesy, metallic leads. "Read" issues 90-seconds of pain with spiteful, battering riffs propelled by dissonant leads, concussive drumming and vocalist Eric Hernandez's corrosive, gruff barks. The band follow-up the thrashing and bashing with "Entourage": a song that spices up their aggro riffage with tremolo-picked melodies and monotone  vocal delivery.
After "Entourage", the rest of the record is pretty straightforward. Robotic stop-and-start riffs, massive grooves, grumbling bass lines and atonal solos come together in heavy rock matrimony and inflict insurmountable pain on those listening. The band switch things up a little with the final track, "High Chair". The song features melodic, post-hardcore-esque chord progressions and Hernandez's clean vocal chops, interwoven with the band's usual skull-bashing. Being only half an hour in length, it will be hard for listeners not to spin the record for another dosing of heaviness.
Although the band do not deviate much from their formula, as previously stated, Wrong serves its purpose well. These songs are infectiously heavy just for the purpose of being infectiously heavy, and that works for a band like Wrong. It will be interesting to see where this band goes in the years to come. If they continue to kick out these jams, they can stay as long as they want.
Rating: 7/10
Release Date: April 29, 2016
Label: Relapse Records
Favorite Tracks: "Turn In", "Read", "Mucilage", "Boil and "High Chair"
For Fans Of: Helmet, Unsane and Handsome