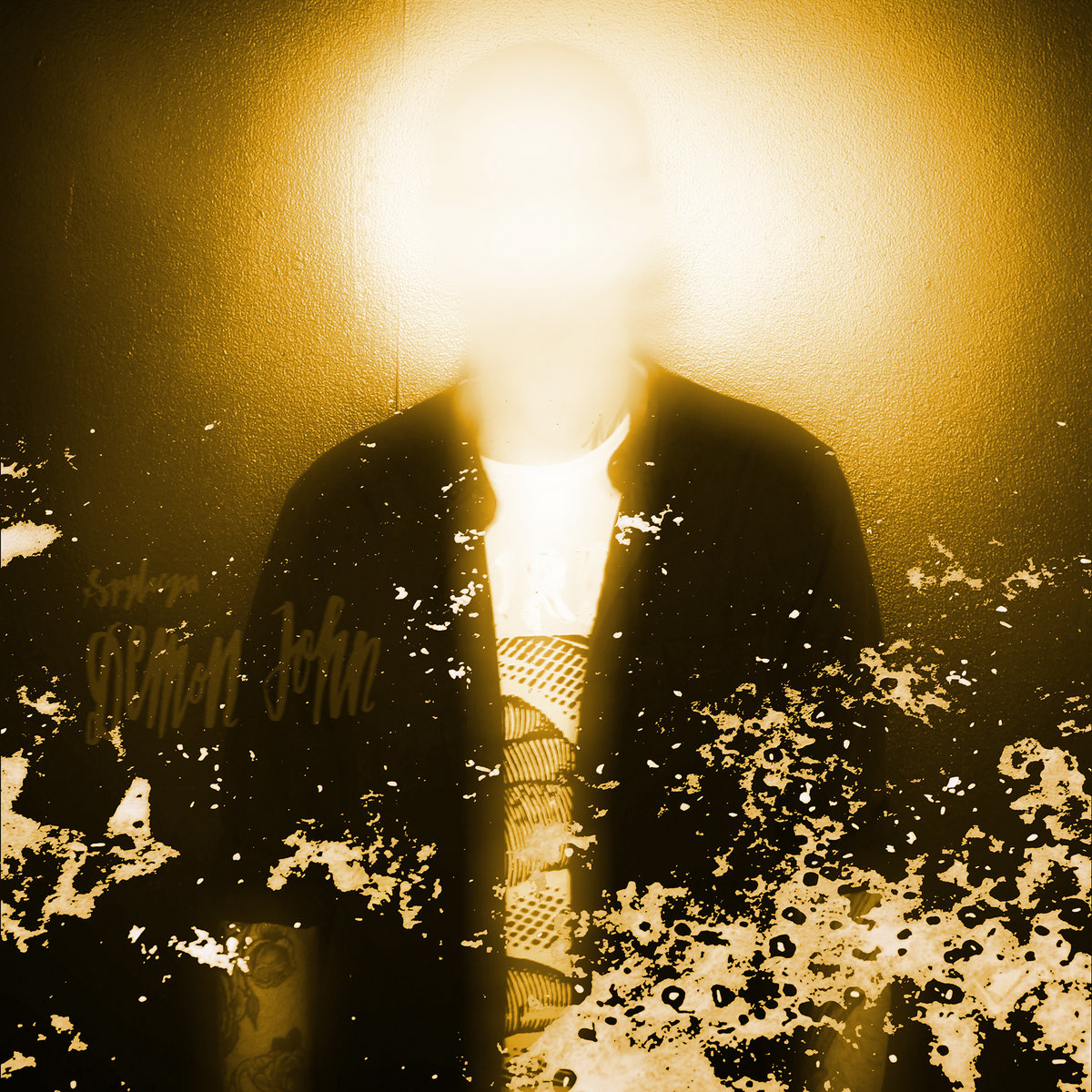 Candiria's John LaMacchia and his Spylacopa project been toying with a wealth of different styles and genres since their 2008 debut EP, and always seem to find new avenues to explore. LaMacchia explores rock, post-hardcore, post-metal, electronic and countless other musical styles with this project, and utilizes the help of impressive collaborators such as The Dillinger Escape Plan's Greg Puciato and Made Out of Babies' Julie Christmas to give his multifaceted compositions some extra flair. Each release so far has not be indicative of the one to proceed it, as Spylacopa's music has been in stylistic flux so far. So it should be no surprise to listeners that the project's newest offering, Demon John, is a different animal than its 2015 predecessor, Parallels.
On Demon John, LaMacchia spearheads the album almost completely by himself. Other than some backing vocals on "Lovely One" courtesy of Sabrina Ellie, and a gorgeous piano-led nocturne ("V") composed by Vanessa Twyford,  LaMacchia's presence looms over this record. Only two tracks on this eight-track effort, "Duskeyhead" and "mAlice", sound like they would have fit on Parallels. "Duskeyhead" features towering post-metal sprawls that are draped in cascading keys and an overall glowing atmosphere, while "mAlice" has a raw, driving alternative rock presence. On both tracks, LaMacchia's spectral croons hover above the instrumentation and are a bit reminiscent of Jerry Cantrell's vocal style. Other than these two aggressive jams, the rest of Demon John is wildly different.
"Frenz Lyke Theze" cycles around a hypnotic acoustic guitar riff that is slowly overpowered by a wealth of atmospheric effects, eclectic percussion and glitching electronic sounds. The experimentation continues in "Van Sicken Valley", and further into "Lovely Ones". Simplistic acoustic guitar strumming hum throughout "Van Sicken Valley" as strange, otherworldly effects and soundscapes buzz and twitch erratically. "Lovely Ones" comes across as a desert rock song written in outer space with its sprawling bluesy riffs, Gothic-tinged western vibe and interstellar ambiance. The final track "First Light of Dawn" continues along this more sonically luminous path with a lengthy intro of light drone, bells and insect-esque sounds before an earthy, soulful acoustic guitar takes the helm.
Though it is not as immediate as Parallels, Demon John's unique and striking presence is hard to ignore. Once again LaMacchia and Spylacopa have refused to be pigeonholed into one genre or another by consistently reinventing the sound and crafting songs that tastefully go outside the lines. Three releases in and it would seem that this project has no boundaries and is open to explore any and all musical possibilities. It will be interesting to see where Spylacopa goes next.
Rating: 7/10
Release Date: February 3, 2016
Label: Independent
Favorite Tracks: "Duskeyhead", "Frenz Lyke Theze" and "Lovely Ones"