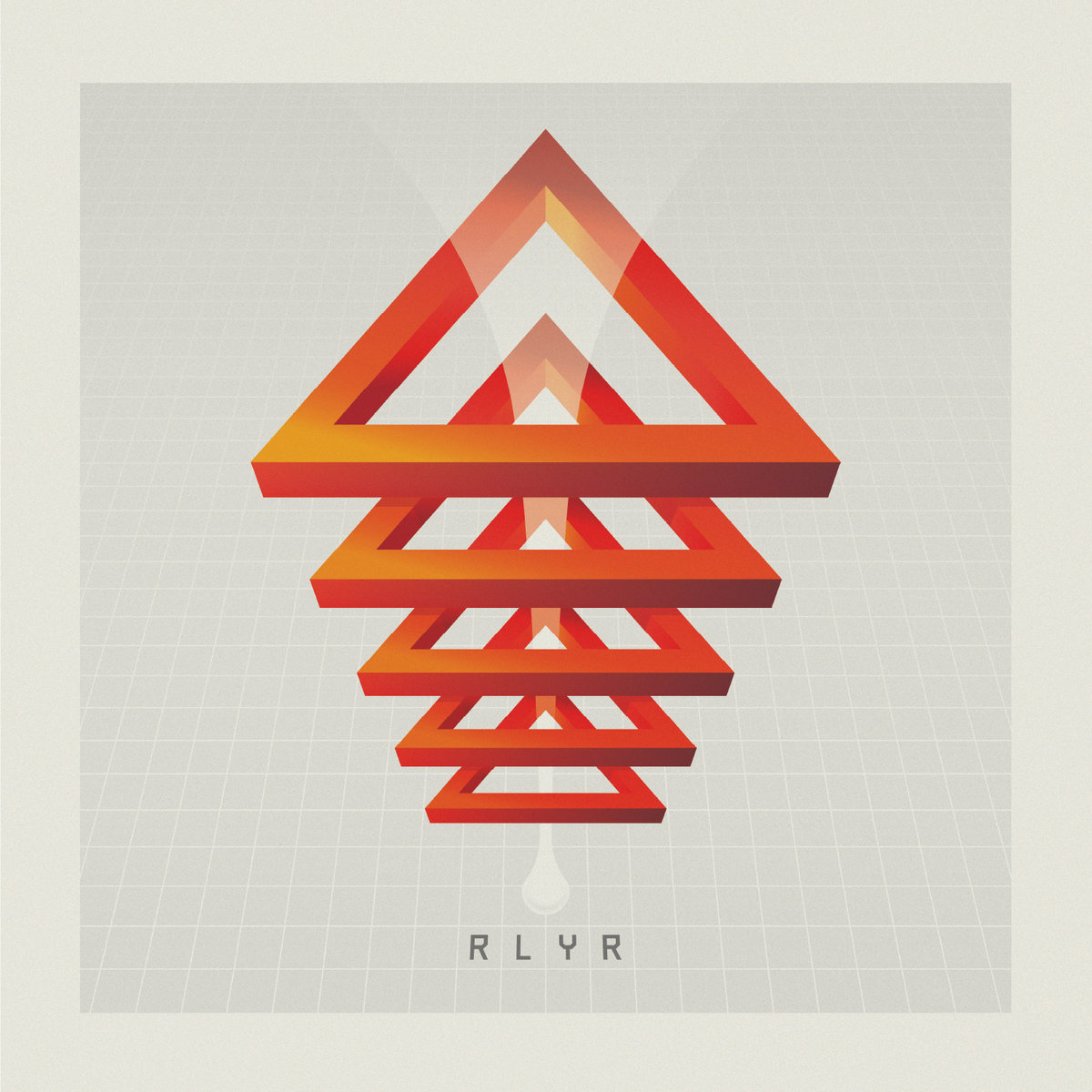 RLYR brings together some of the more esteemed members of Chicago's metal and experimental music scenes. Guitarist Trevor de Brauw (Pelican), drummer Steven Hess (Locrian) and bassist Colin DeKuiper (Bloodiest/ex-Russian Circles) combine the skills they have honed over the years in their respective musical projects for this new, truly massive sounding endeavor. On Delayer, the band's debut effort, listeners can expect to be pummeled and enthralled by thick and colorful post-metal that deviates from the genre's stagnant formula. With 42 minutes at their disposal, RLYR make every minute count.
First and foremost, two of the tracks on the record, "Slipstream Summer" and "Reconductor", do not sound that drastically different from the works of RLYR's sister band Pelican. The tone, the vibe and the construction of these songs are very reminiscent of Pelican, albeit a bit more upbeat with a slight post-hardcore drive to them. This not necessarily a negative aspect of the record, but it would have been nice to see the band distance themselves a bit more from their other projects on these tracks like they did on the album's other two cuts. All of that being said, these tracks are still heavy, storming pieces.
"Slipstream Summer" comes out of the gate with a melodic, bouncing groove that collides with massive, metallic bass lines and Hess' steady, muscular percussive stomp. The guitars continually churn out gargantuan. uplifting chord progressions that are simultaneously raw and shimmering, and are often entangled with spiraling, intricate leads. The propulsive "Slipstream Summer" bleeds into the experimental drone title track. "Delayer" crafts over three-minutes of thick, reverberating atmosphere and cyclical effect-laden guitars that sporadically issue some Jesu-esque industrial outbursts. The eight-minute "Reconductor" follows next with a lengthy procession of grumpy post-metal chords and bending grooves. The track slowly-builds in speed until its breaks into a high octane groove and subsequent storming chord progressions that ends in a cacophony of sound and sludgy riffs. The album's crowning achievement, however, is its 23-minute closing track "Descent of the Night Bison". The levianthanic opus opens with over six-minutes of ethereal ambience, spectral guitars and angelic keys that hover and intertwine with one another. Emotive clean guitar riffs eventually come into view and pave the way for an intense and joyous display of towering post-metal supremacy. The guitars conjure tumultuous chords and angular, melodic riffs, while the rhythm section compliments this with thunderous and often erratic structures. RLYR really utilize all of their strengths on this stellar composition and bring this album to an explosive and satisfying close.
Delayer is a huge and positive step-forward for RLYR. Though there are moments on the record that aren't exactly alien to its creators,a great portion of it is indicative of a band that has a desire to push boundaries, boundaries that are sure to get pushed even more on subsequent releases (if there are any). Delayer is a huge, forward-thinking and triumphant sounding release that fans of the band's other projects, or post-whatever music in general, will immediately fall in love with.
Rating: 8/10
Release Date: June 17, 2016
Label: Magic Bullet Records
Favorite Tracks: "Slipstream Summer" and "Descent of the Night Bison"
For Fans of: Pelican, Sumac, Bloodiest and Spotlights