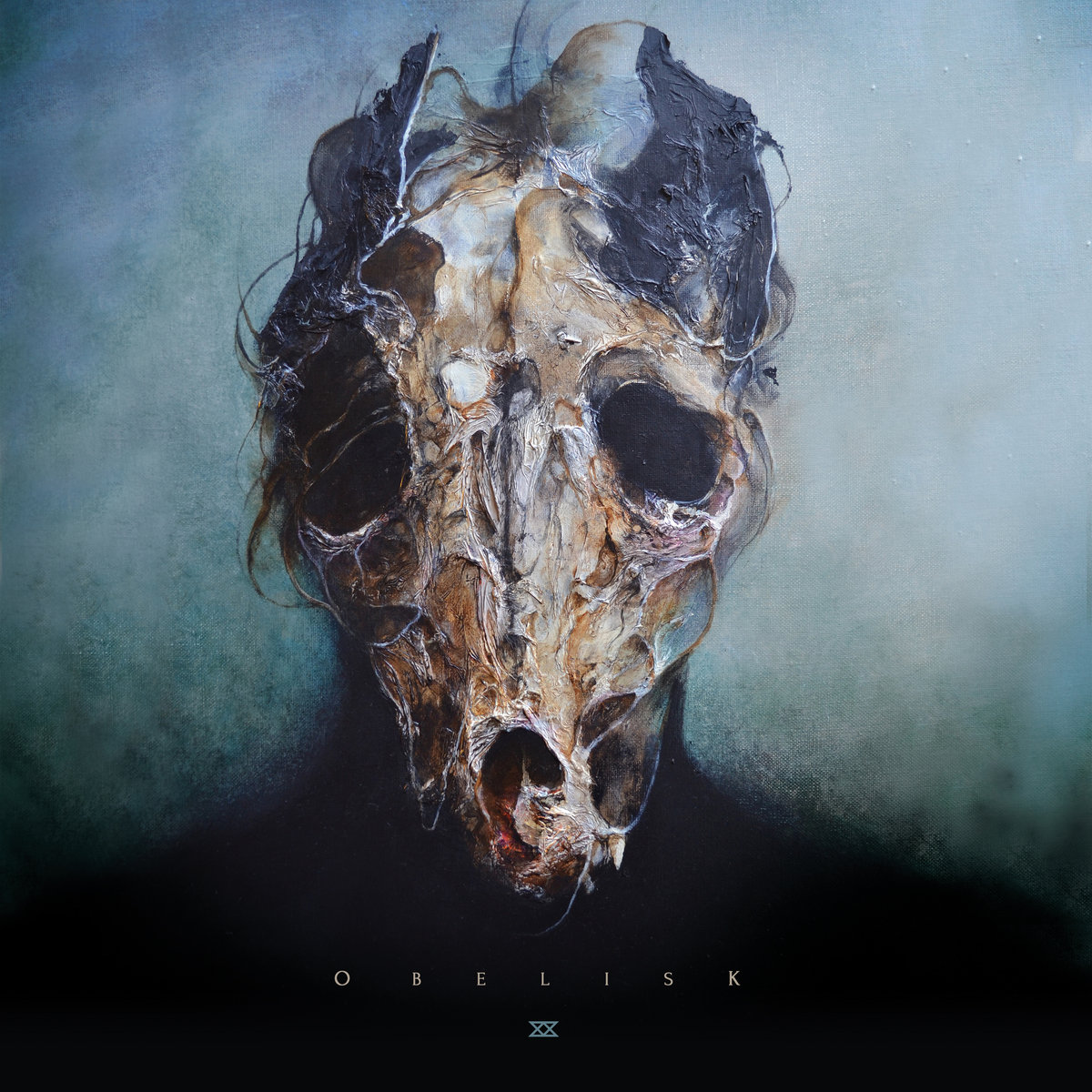 On their 2012 debut EP, Sentinel, Black Table left nothing on the table. The New York/New Jersey-based quartet weaved together elements of post-metal, doom and black metal with technical arrangements and atmospheric tendencies. It was a short and satisfying release that was foreboding, chaotic and reflective when it needed to be. Four years after Sentinel's release, Black Table return with its full-length successor, and a new direction. On Obelisk , the sludge, doom and dissonant angularity all take more of a backseat as the band explore the depths of their post-black metal influences. The result is a 40-minute monolith that is consistently flooring and dismal throughout
As previously mentioned, the band's blackened stylings run the show on this particular release. Those expecting the return of Sentinel's more unpredictable nature may be a tad disappointed, but will also be surprised by how well this new direction works for Black Table. Obelisk's pervasive post-black metal mood and style is interwoven with the band's penchant for sludge and doom, giving the band a creative edge over their contemporaries.
A sparse and atmospheric guitar-led intro titled "Equilateral" starts off the record on a ominous note, and flows directly into the stampeding "Obtuse". The six-minute track churns out swirling murks of melancholic, tremolo-picked riffs and thunderous, propulsive drumming. The song's opening cacophony of riffs bleeds into a shimmering, raw post-rock interlude, and further into icy black metal and sludgy dirges. All the while, vocalist Mers Sumida's hellish screech hovers above the instrumentation, and is often lathered in effects.
The nearly eight-minute, sprawling "Helm" follows "Obtuse"'s reign of terror with a wealth of blackened doom and gloom. The majority of this leviathanic track revolves around somber sonic marches that flow between lurching funeral doom and galloping post-metal, with the occasional black metal burst to offset the balance of everything. The slow-burning "Gargantua" is another standout track for its writhing, almost Ulcerate-esque dissonant melodies that blend seamlessly with the band's standard blackened blitzkriegs. This massive track is followed by another massive track, and album highlight, titled "Cromagnon". The seven-minute tune begins with steady, primal percussion, meditative guitar riffs and sinister whispered vocals. After about two and a half minutes of this ominous intro, the track explodes into crawling, malevolent doom that is rife with baleful melodies and dense atmospheres.
Obelisk is a relentlessly dark and towering record from start to finish. The way the band fleshed out their black metal and post-everything influences on this record to create dense, apocalyptic atmospheres is pretty impressive when compared to their previous material. Even the moments on the record ("Shadow" for instance) that do not do much to distance themselves from the standard post-black metal sound are still pulled off with finesse. Black Table have definitely found their sound with this album and it is sure mark the beginning of more interesting things to come.
Rating: 8/10
Release Date: October 14, 2016
Label: Silent Pendulum/Moment of Collapse
Favorite Tracks: "Obtuse" and "Gargantua"
For Fans Of: Vattnet Viskar, Hope Drone, Vukari and Celeste