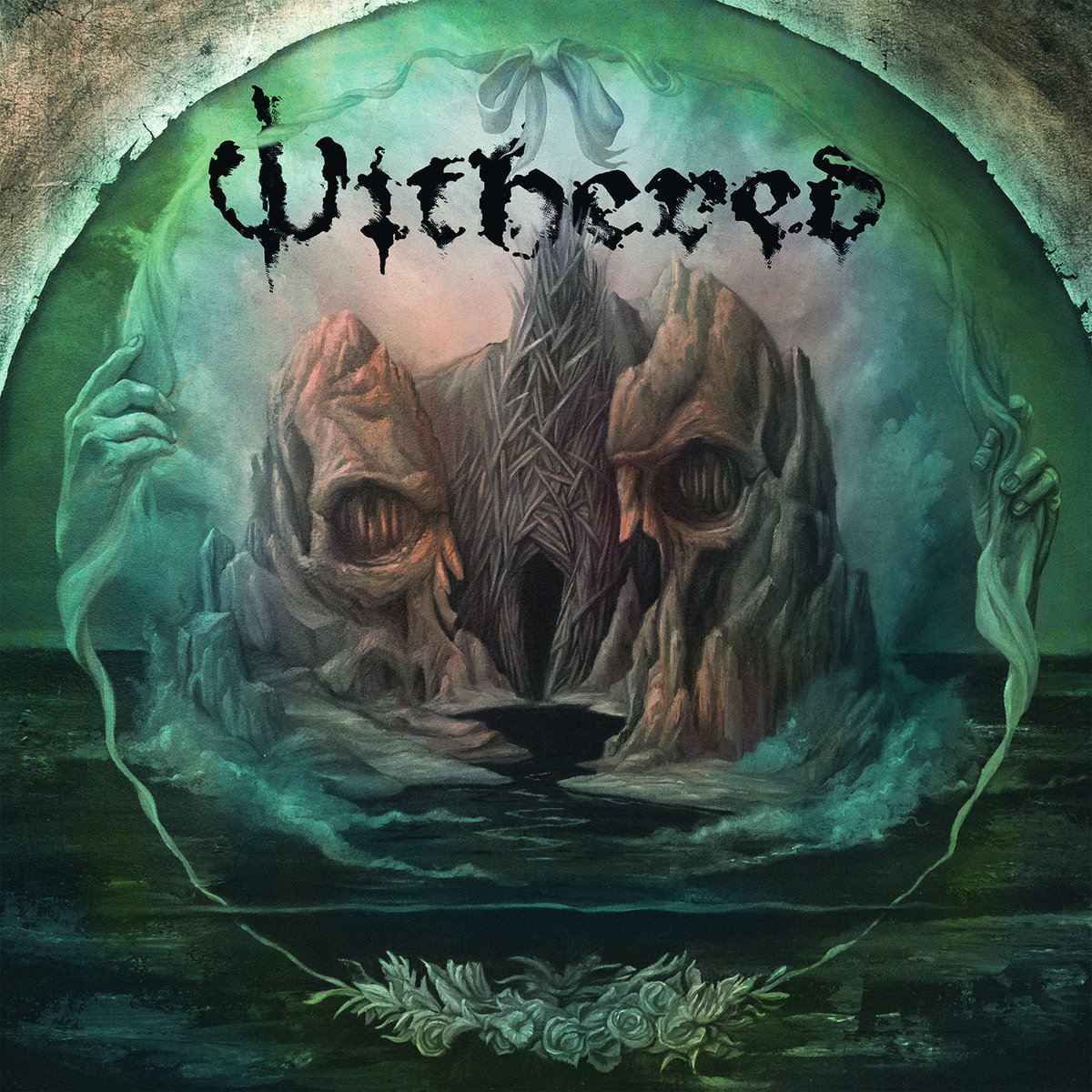 After nearly 13 years of existence it seems that Withered have found their true sound. Though the Atlanta blackened death metallers have three full-lengths under their belt, none of which are bad in the slightest, they never quite carved their own niche within the subgenre. With Grief Relic, however, they have tapped into the special sweet spot between straightforward destruction and apocalyptic chaos. This nearly 40-minute onslaught of unyielding malevolence blows everything that came before it out of the water, and ushers in the next chapter for this band.
Grief Relic's potent blend of black, death and doom metal is spread across eight sprawling, tumultuous tracks. Sometimes the instrumentation is more straightforward in its approach, as mentioned previously, other times its malformed, ugly and rife with dissonance. The band weave in and out of abysmal chaos and spine-crushing heaviness throughout, while being soaked in the album's pervasive dark tone. Main guitarist and vocalist Mike Thompson and new guitarist Ethan McCarthy of Primitive Man fame unleash six-stringed doom and gloom and guttural, vile ululations across this album. New bassist Colin Marston's (Dysrhythmia, Gorguts, et al) bass wizardry isn't as pronounced as it is on his other projects, but his metallic low-end growl is felt beneath everything. At the heart of the  rhythm section is drummer Beau Brandon, whose thunderous percussive stomp gives the album that destructive edge it didn't know it needed.
"Leathery Rind" starts off the record with a cacophonous burst of churning, angular riffs that are propelled by Thompson and McCarthy's vile, dueling vocals. As it progresses the song becomes a back and forth struggle between more melodious, but still grimy, sections and dissonant ugliness, ultimately ending with a concussive death metal march. The six-minute behemoth "A Realm of Suffering" follows shortly afterward with unforgiving blackened hell that rips the listener limb from limb within a tornado of riffs. Around the mid-section of the song the black metal bits bleed into a kind of lurching, Gorgutsian march before coming to a close with a gore-splattered, tremolo-picked death metal section. "Feeble Gasp" is one of the more straightforward, less-flashy tunes on the record. The song combines towering sludge and doom with the band's penchant for thrashing death metal. It's not quite as memorable as some of the other tracks on the record, but it is no doubt a heavy one. Another standout cut on the album is its closing number, "To Glimpse Godliness". For over five-minutes the track crafts a huge, foreboding soundscape in which barreling, tremolo-picked guitars writhe and coil around each other in a serpentine fashion, coming across as a more stripped-down take on an Ulcerate jam.
It may have taken 13 years but this is definitely where Withered want to be. Their blackened death metal stylings take a more sinister and, though it goes without saying, heavier turn. If they continue to explore this particular realm there is no telling what sonic hell they will unleash on the releases to come. Those looking for a gnarly, ugly death metal record need not look further.
Rating: 8/10
Release Date: May 27, 2016
Label: Season of Mist
Favorite Tracks: "Leathery Rind", "A Realm of Suffering", "Husk" and "To Glimpse Godliness"
For Fans Of: Zhrine, Immortal Bird, Aevangelist and Coffinworm