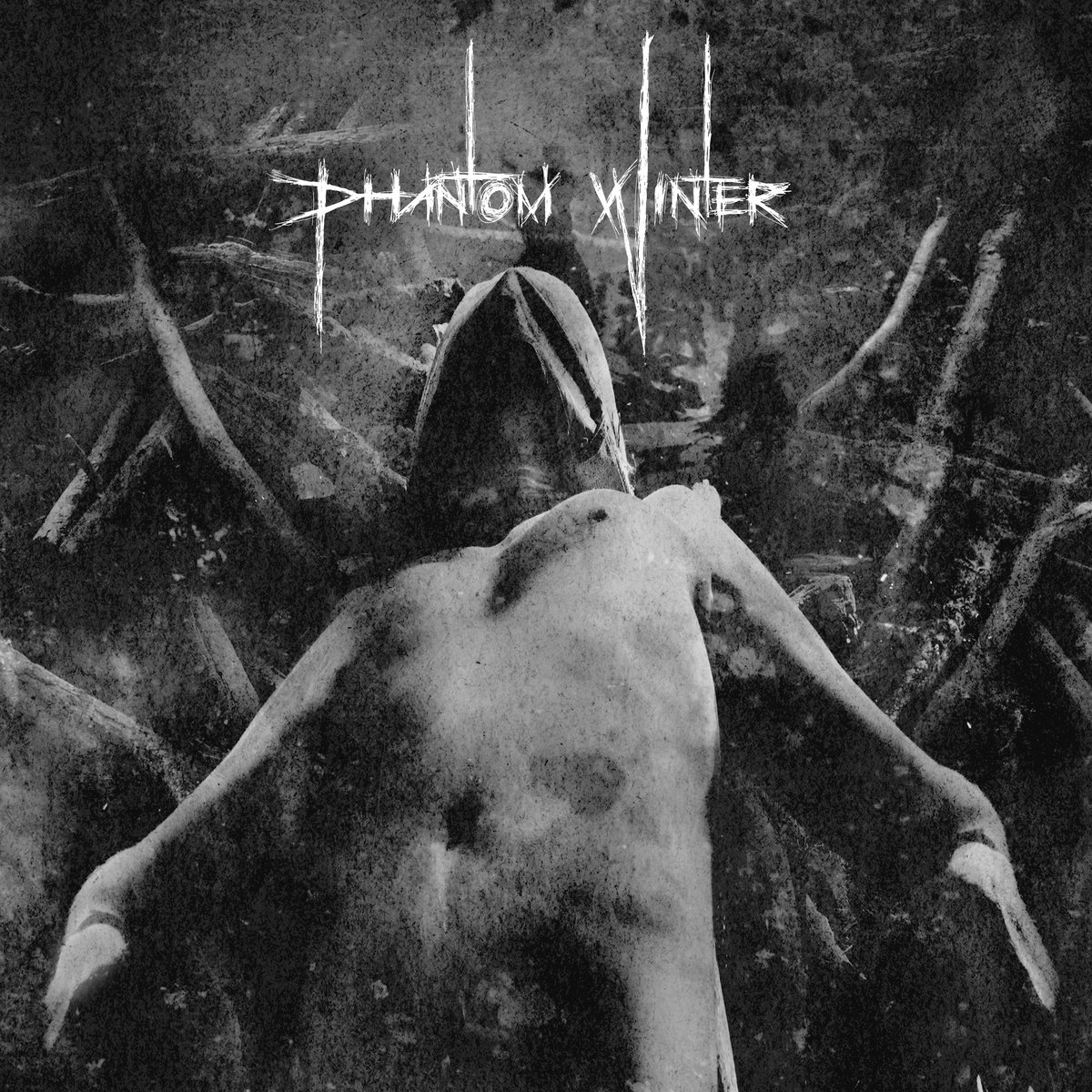 Combining the lurching pace and density of sludge and doom with the cold and bitter atmosphere of black metal, Phantom Winter's music is a force to be reckoned with. It is the soundtrack to being lost in a dark, arctic wasteland as a blizzard relentlessly bears its fangs. There is no shelter, no hope, only death is guaranteed.
The German quintet, which is comprised of former members of post-metal outfit Omega Massiff, first plunged listeners into their "winterdoom" world on their 2015 debut, CVLT. Its unyielding barrage of towering riffs and icy malevolence made for a truly dismal and unique listening experience. The album sat at the crossroads between sludge, doom, black and post-metal without dipping too much into one style or the other, always keeping a balance. CVLT possessed sounds that seemed to have been culled from an intense night terror, or the mind of a sufferer of major depression at the very least.
Phantom Winter set the bar high with that first release and with their sophomore record, which comes a mere year after its predecessor, the bar has been shattered. Titled Sundown Pleasures, the six-track, 40-minute effort builds upon the dreary and expansive sounds of CVLT and crafts an overwhelmingly dark atmosphere and mood that will bring even the strongest optimist down.
Sundown Pleasures begins with its eight-minute title track. Right from the start the track immediately pummels the listener with monstrous, sludgy guitars and thunderous percussion that steadily stomps about like an unfathomable beast. Vocalists Andreas Schmittfull and Christian Krank cycle back and forth in a call-and-response manner with their snarling, venomous shrieks. As it progresses the track becomes a cacophony of cavernous guitars, frostbitten leads and hellacious vocals that bears down upon the listener without mercy.
The slow-burning "The Darkest Clan" follows next with sparse, echoing percussion and somber clean guitar melodies. The hollow track is slowly filled with tremolo-picked leads and a menagerie of twisted vocals before it explodes into a final procession of cataclysmic gloom. "Bombing the Witches" comes crashing in shortly after with hammering, bestial guitar grooves and primal rhythms that are soaked in layers of guitar-generated noise and atmosphere. The short but unsweet tune shows the band at their most visceral and unforgiving.
"Wraith War" picks up where "Bombing the Witches" left off with some more deliciously heavy and dense grooves, which are peppered with scraping harmonics and thick auditory miasmas. The album's penultimate piece, "Black Hole Scum", conjures unsettling drone and noise pieces that are accompanied by Schmittfull and Krank's frightening vocal stylings. The haunting ambient composition sets the stage for the album's final and longest cut, "Black Space". The nearly 11-minute tune attempts to combine all of the facets of the record into one final aural assault. Melancholic and searing leads collide head-on with sprawling doom and sludge grooves, while haunting atmospheres and caustic dissonance fill the spaces in between. By the end of the record listeners will be physically and psychologically exhausting, but more than willing to hit "play" once again.
Sundown Pleasures is all at once massive, cold and aurally destructive. Those who thought CVLT was heavy will be taken back but how much of a step forward this record is. Phantom Winter have carved out a special niche for themselves within the doom and post-metal realms and hopefully will continue to push forward. Sleeping on this act is not recommended.
Rating: 9/10
Release Date: September 16, 2016
Label: Silent Pendulum/Golden Antenna
Favorite Tracks: "Sundown Pleasures" and "Bombing the Witches"
For Fans Of: Charnia, Omega Massiff, Mouth of the Architect and Neurosis